Artist Signature Doll
Alice
Sculpted, produced, painted and rooted by doll artist Marita Winters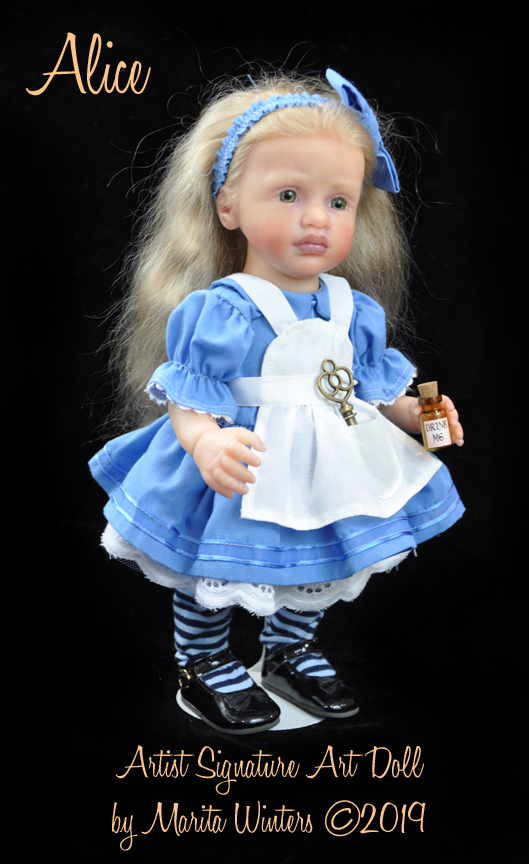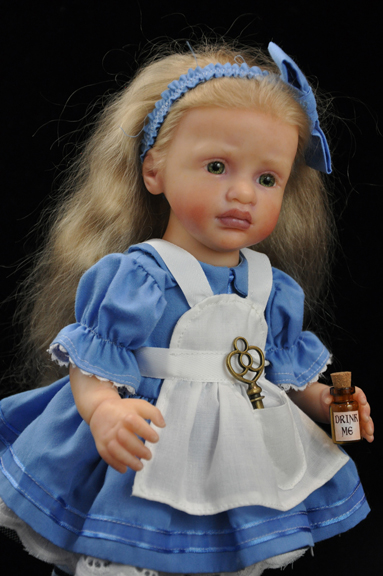 Alice is an Artist Signature Doll, which means she has been sculpted from clay, produced
in vinyl kits, painted and rooted all by the orginal artist Marita Winters.
Alice is 11" high and has jointed head, arms and legs.
She can be moved into a sitting position.
She has a full vinyl body and can stand by herself, but will come with a stand for more security.
She is weighted and is around 1 lb. 6 oz.
Her beautiful handmade outfit was custom made by Barb Gerde.
Her hair is soft, beautiful mohair.
It is rooted and glued securely from the inside and can be gently combed and styled.
Alice has been painted and sealed with Genesis permanent heat set paints.
Her eyes are beautiful gray green glass eyes.
She will come with a stand, her little bottle that says "Drink Me" and the key to the tiny door.
If you have any other questions, please do not hesitate to ask.
style="width: 149px; height: 149px;">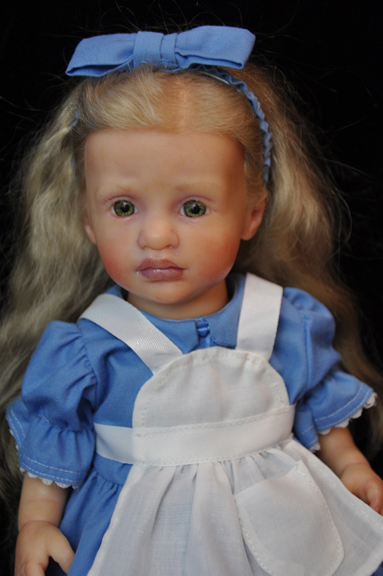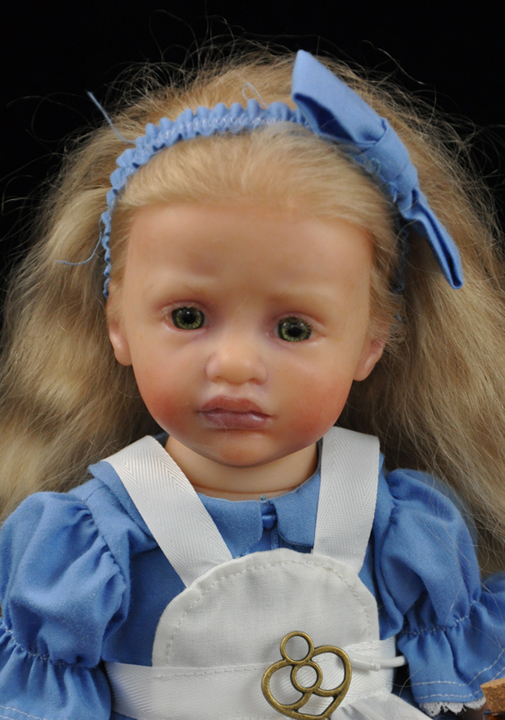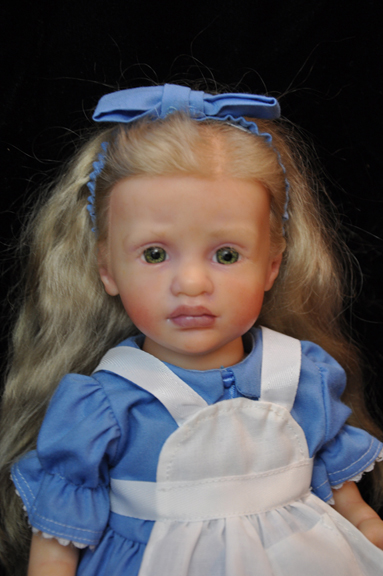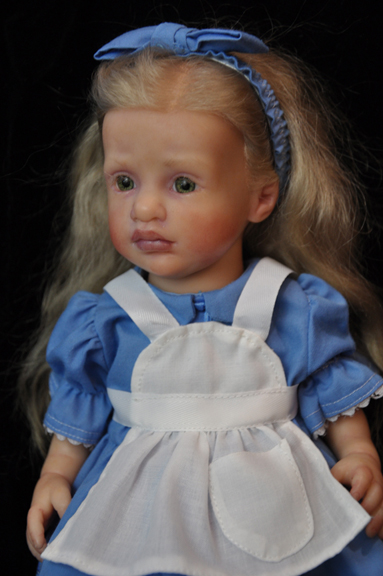 Template by Julie Findleton