Charli

©

2020


Full body silicone blank doll kit
SOLD


World Wide Edition Limited to only 25 + 3 artist proofs!



Charli is a dainty 14" long, 2 pounds 13 ounces.


She was sculpted by me and is my first full body, one piece, silicone.

Charli was molded and poured by Angela Lewis, who has 14 years of experience making silicone dolls.
She can be poured in ECO 20, or Marshmallow blend. Angela can cut out the eyes for you at an extra cost if you prefer, and can also, for an extra cost, open her mouth, but this can cause stretching or tearing in the mouth if you put a pacifier in the mouth and leave it in for long periods of time, so you will need to be sure you really want this. There is not a tongue nor insides of mouth sculpted for this one.

She/he will be available as a girl or a boy.

There will be just 25 of these babies worldwide (if the mold holds out that long) + 3 artist proofs.



Please be aware that these sweet babies are made entirely by hand: sculpted, molded and poured by hand, so no silicone doll is PERFECT .
There may be a slight blemish in the silicone but this will not be seen once painted, and it does not take from the value of the doll.
If you have any questions about the silicone, please message Angela Lewis. Thank you!

Please take notice of the baby's size. She is just a little over 14". She weighs about 2 pounds and 13 ounces and wears a micro preemie diaper in this photo.
The blank kit will come to you like this. No eyes will be included.
If you want Angela to cut out the eyes for you, she will do that for an added cost.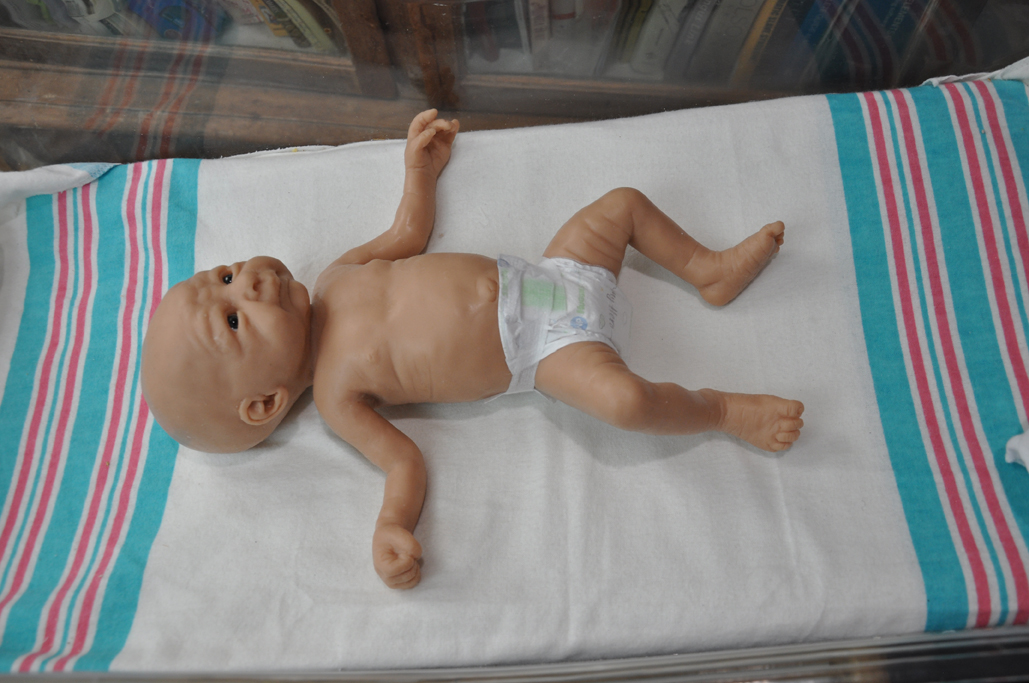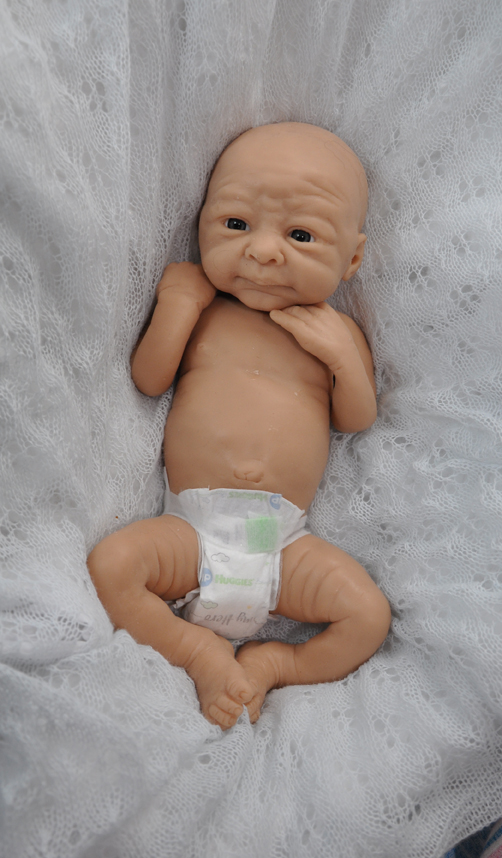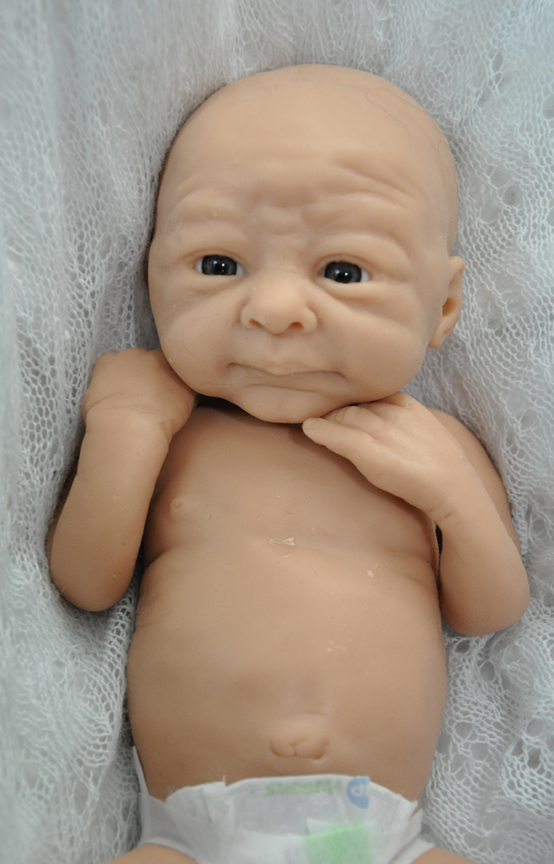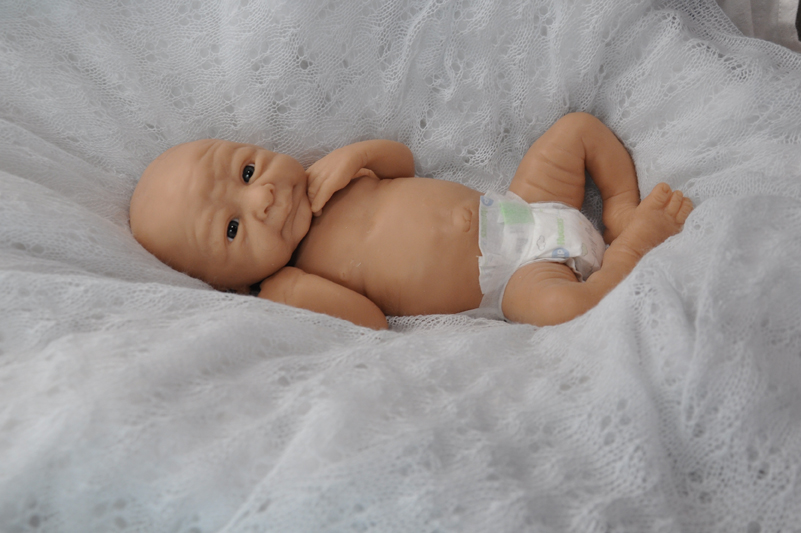 Below shows the original of Charli as a boy. I will put a picture of the silicone Charli boy up as soon as I have one.