Sunshine Doll Kit ©2010
Add a little Sunshine to your life!
Sunshine is the best medicine for a cloudy day ~ She will bring a sunny smile to your face!
Sunshine is a limited edition of 600 worldwide.
SOLD OUT
Photo above and below - Sunshine reborn by Sheila Rand of Sheila's Newborn Nursery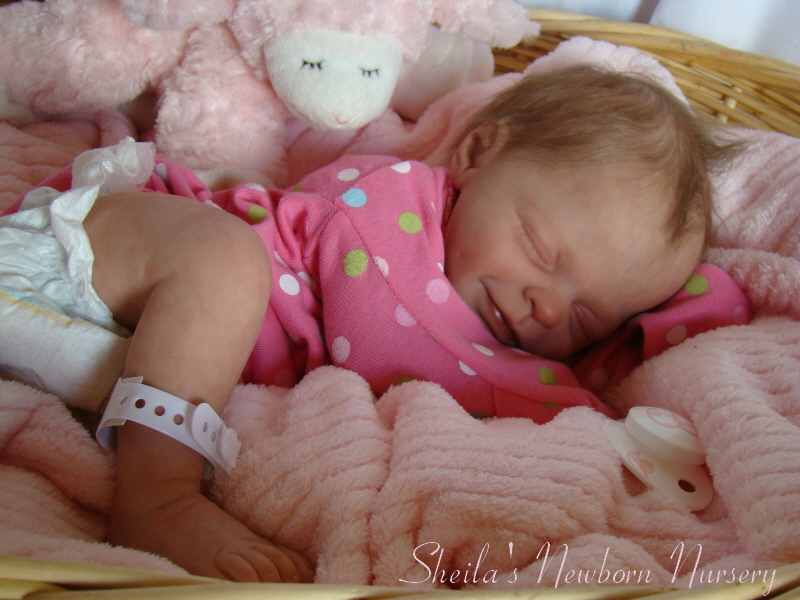 Below are photos of Sunshine Prototype #2 by Heather Whitehouse of heathers-cherubs.com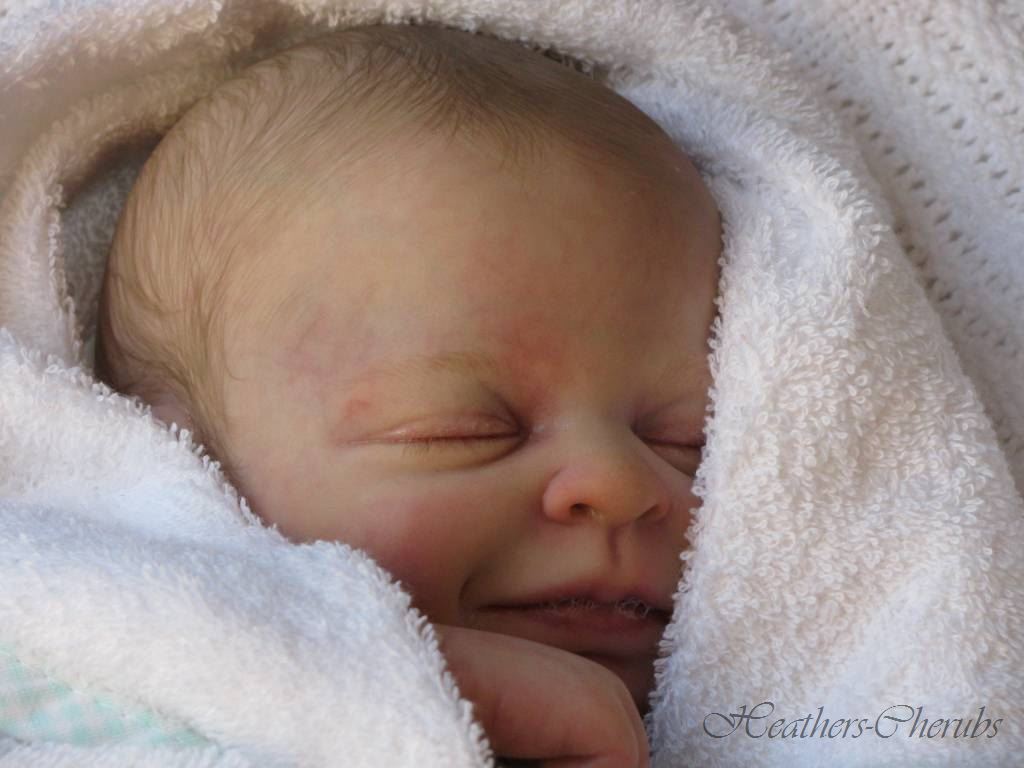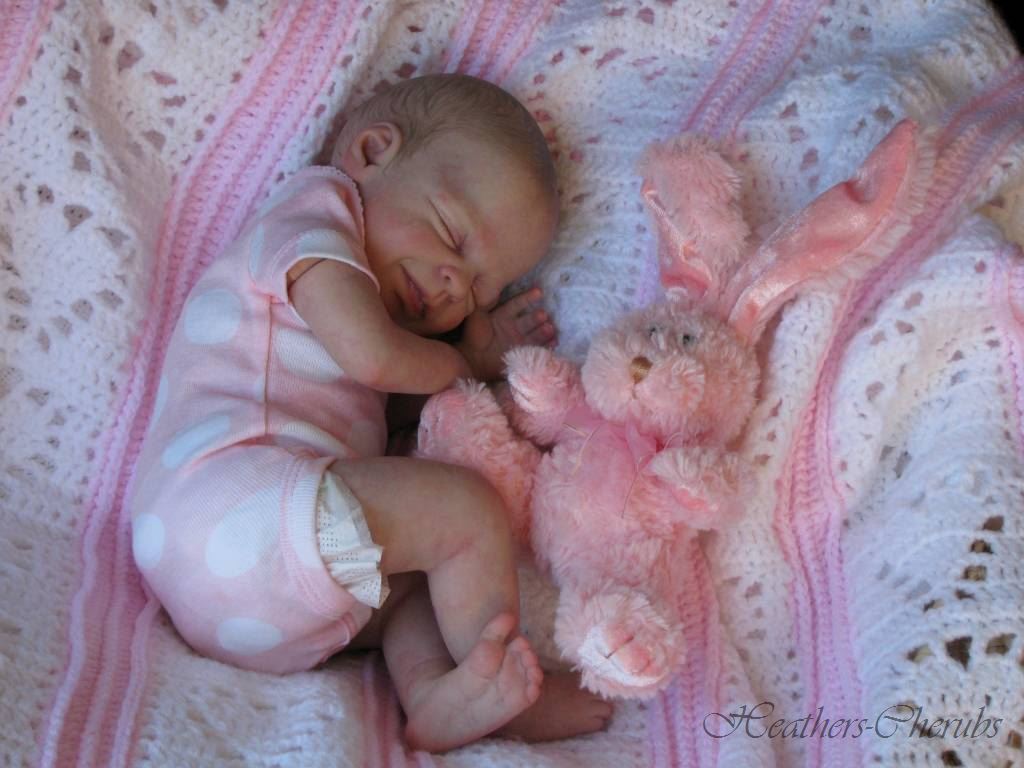 ---
With the body shown below, this kit finishes out at about 17". Photos below are of the actual unpainted vinyl kit.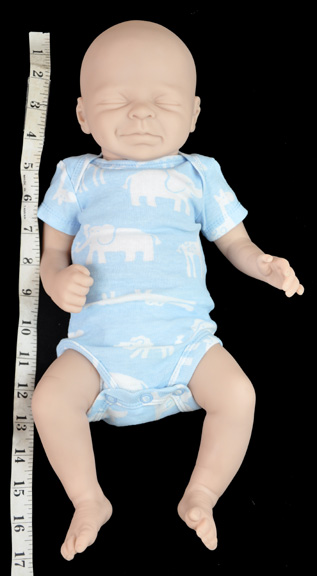 I have a body designed just for Sunshine using Chelle's body pattern (tweaked to custom fit Sunshine). It does not have the gathered tush. It can be ordered with the final payment of the kit for $15.00, or for $17.00+ shipping if ordered separately.
Pictures of the vinyl kit with cloth body. Body must be purchased separately.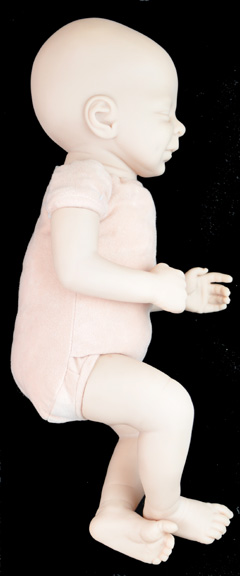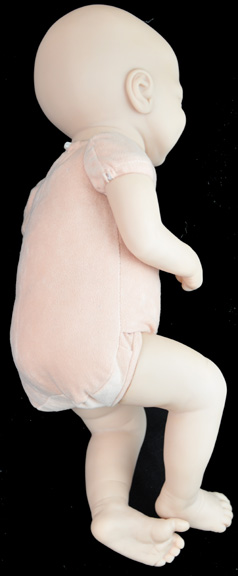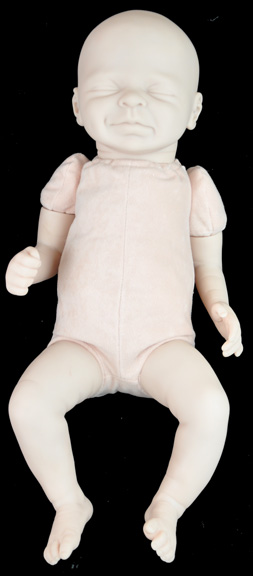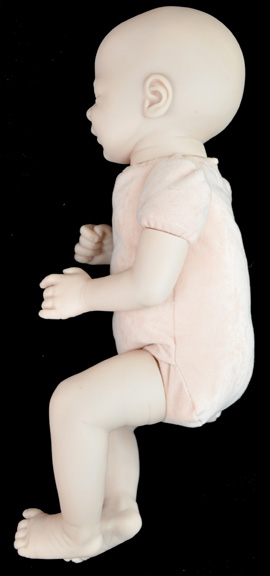 This kit is now at the manufacturer and will be available in late November. Scroll to bottom for more information.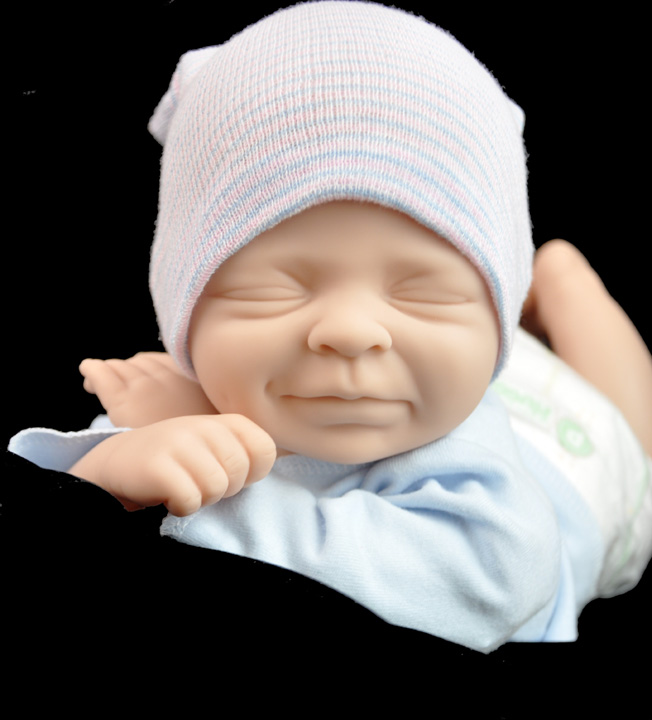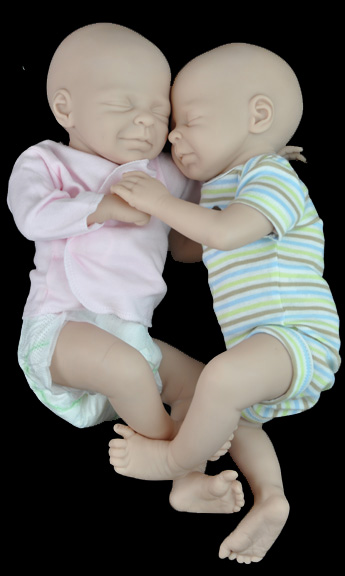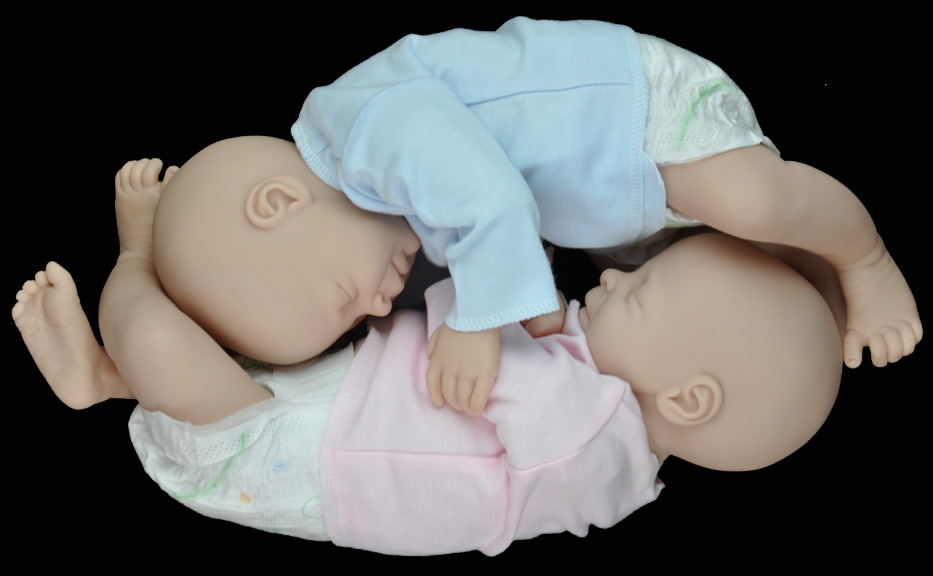 Scroll down ~ Photos below are the original sculpt.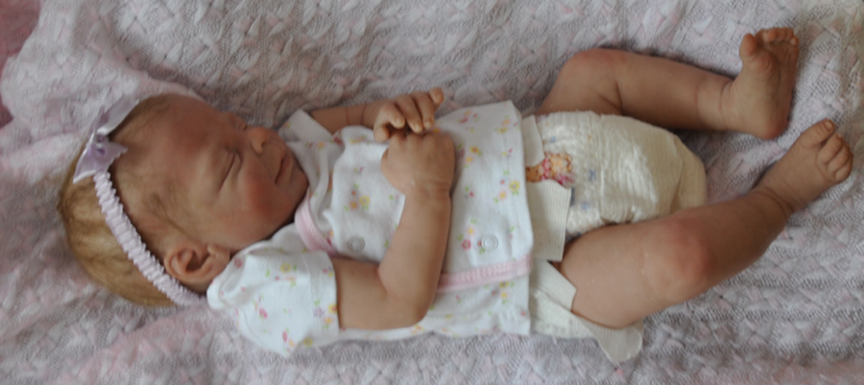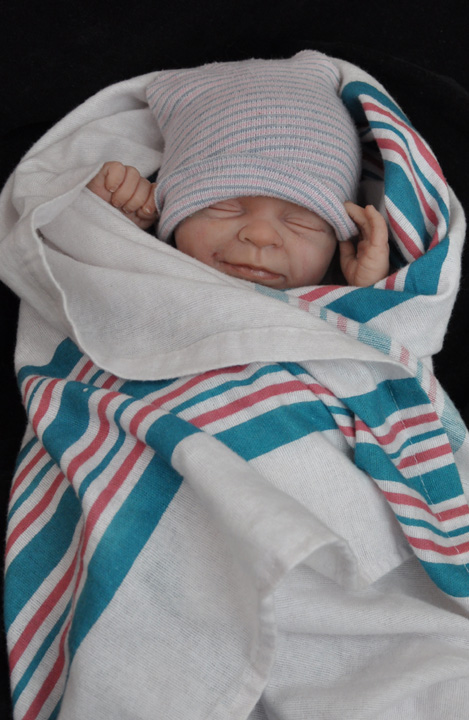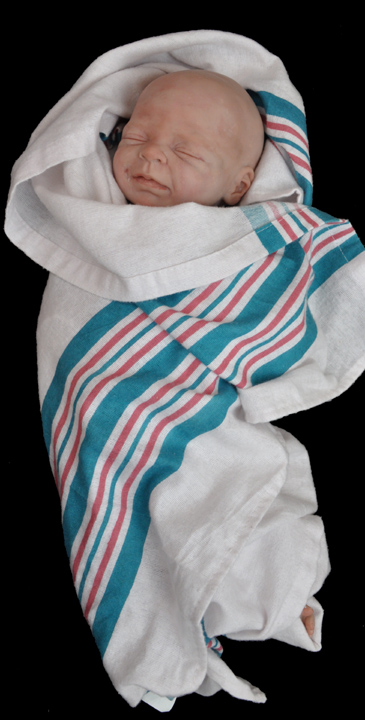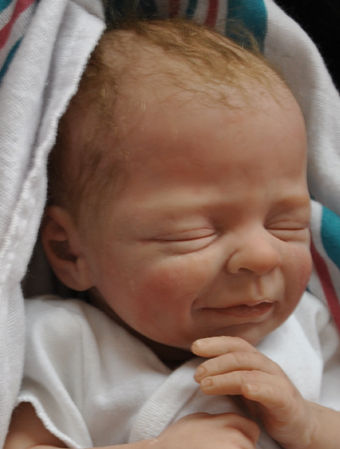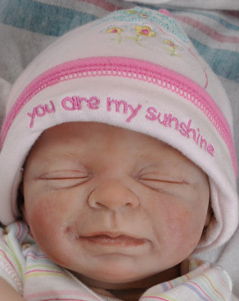 ---
---
GUARANTEE: Please inspect your kit upon arrival. I guarantee free replacement of parts that come to you damaged by the factory. I will need the damaged part mailed back to me First Class Mail, and I will pay for the shipping. I cannot guarantee the vinyl if you use heat on it. My recommendation for all vinyl kits is to paint them with air dry paints. Heating vinyl can be damaging to the vinyl and to your health.